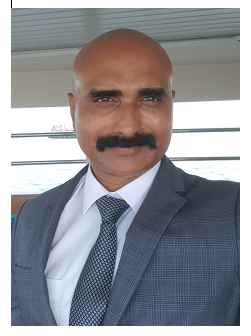 Rahul Singh
President, Narmada Esports Association
(Madhya Pradesh Esports Association)
State Information Commissioner Rahul Singh is known for breaking new ground in the field of Information & Transparency. He is first ever Information Commissioner in MP to issue an arrest warrant against an officer for his defiant approach.
He is also first Information Commissioner in India to have initiated a redressal procedure via twitter and WhatsApp. His social media initiatives begun even before the Corona Pandemic started. The ever slow hearing process of RTI appeal at the highest appellate authority which usually took months, got shortened to a few days and in some cases just a few hours. Online hearings have helped the government to save financial and man power resources. Earlier officers used to avail travelling leave burdening the exchequer and causing a loss of manpower at their respective offices.
He also became the first Information Commissioner to initiate the live transmission of his hearings on a Facebook page via the FB live feature. This initiative towards enabling transparency and unbiased hearing is helping people become aware about the Act and empowering citizens of India.
In Madhya Pradesh, Rahul Singh became the first Information Commissioner who for the first time made information relating to ration cards available within the time frame of 48 hours considering the issue as being related to that of life and liberty.
He is also the first information Commissioner of the country to have connected with rural folk through regular zoom webinars held every Sunday. The webinars have weekly themes and are a channel for people to understand the intricacies of the RTI act . His webinars now have participants joining in from Bihar, Uttar Pradesh, Rajasthan, MP, Delhi, Haryana and Assam as well.
As Information Commissioner his orders in appeals have already become a matter of active discussion. In one of the orders to reveal documents of taxation at panchayat level a multi- crore taxation fraud being committed at the panchayat level, was revealed.
His orders in the appeal and complaints are now making the government machinery accountable to the common man.
He did his schooling in Bhopal and pursued higher studies at Delhi. Before becoming the youngest Information Commissioner in MP at the age of 43 last year, Rahul Singh had vast experience of working in news channels like Times Now, News 18, Zee News, India Today in different roles as National Editor, Assistant Executive Editor and Editor. He has experience of working in several states including Madhya Pradesh Gujarat, Odisha, Assam, West Bengal, Telangana, Delhi and Uttar Pradesh.