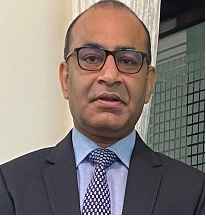 ANUPAM YADAV
Anupam Yadav is a technocrat having vast experience working in & with the higher echelon of corporate as well as government organizations. The excellence he achieved has been widely acclaimed everywhere, and in many circles considered as to their go to man. With his experience of chemical engineering degree from the reputed LIT Nagpur and 22 years of corporate governance stint with petrochemical & upstream oil & gas industry wherein
he was instrumental in setting up projects from concept to commercialization which eventually have given rich dividend to its shareholders.
Since 2014, while working with the Government of India, Anupam has been instrumental in conceptualizing, planning and implementation of various policy matters and projects. He was also involved in organization of mega international sporting and cultural events.
At present he is additionally looking after the liaison of State governments and is the coordinating fulcrum between Arunachal and the Government of India.
Anupam has been an avid sport person throughout his career, representing teams at various levels during his youth. He with his youthfulness has carried out the mission of spreading sports awareness all over the country.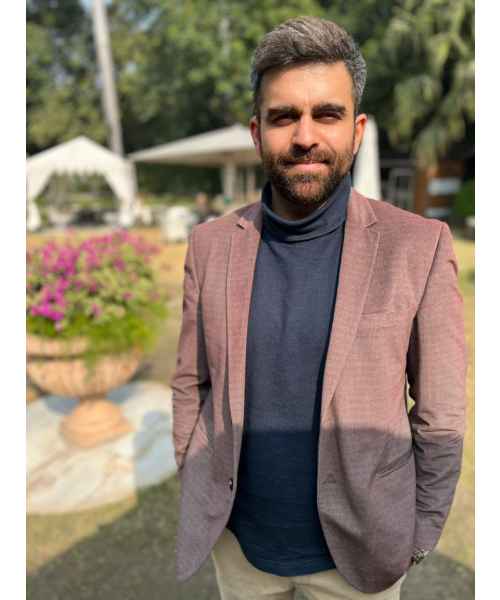 Abhishek Issar, Industry Analyst & Advisor Sports, Gaming, Media & Entertainment and Emerging Tech ________________________________________________________________________________
Abhishek Issar is an experienced professional with over 16years of corporate experience in the media, entertainment, sports, and financial industries. In his last profile, he has been a Senior Banker for over 9years with a demonstrated history in the financial and strategic consulting advisory arena, prominently as a knowledge banker. He has been a seasoned industry analyst in the Media, Entertainment, Emerging Technologies (Gaming, Fin-tech, Sustainability, Infrastructure, Cyber Security and Aviation) and Sports sectors. Abhishek has been instrumental in executing Strategic Initiatives & Partnerships in the said industries, forging Industrial, Corporate & Govt Alliances and curating B2B (Business to Business) and B2G (Business to Government) engagement for Domestic and International relations. He has also represented India's premier industry bodies in CII, FICCI, ASSOCHAM, IAMAI, as well as led conversations with international bodies as the Indo-French Chamber of Commerce, Business France, Indo Brazil Chamber of Commerce, European Investment Bank among other reputed institutions. In his previous avatar, Abhishek worked in mainstream news at the TV Today Group, as a broadcast anchor for over 7 yrs. He covered sports and politics as a 'Special Correspondent' at the erstwhile Headlines Today. The stint covered news, views and interviews from policy makers, industrialists to sporting icons across landmark events. As a banker, he led multiple strategic and business initiatives, developing key relationships with India's leading institutions in Sports and M&E. As part of the banks special 'knowledge banking' approach, Abhishek has been instrumental in creating a pan-India business grid for sunrise industries including, Sports, Wellness, Health, Media, IT and Innovations, and takes a keen interest in mapping new developments in each of these key economies of the future