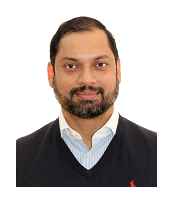 Subrat Nath
Managing Director-Talgo India Private Limited
Founder Director- Indo Spanish Chamber of Commerce
Vice Chairman EBG RSC
E-mail: snath@talgo.com , subratnath@gmail.com
Mobile: +91 8402800000


Mr. Subrat Nath is Managing Director Talgo India Pvt Ltd (Global Leader in Manufacturing High Speed Passenger Trains).
A national champion sports person, national coach, national referee. An E Sports enthusiast and a traveler.
He is a Civil Engineer, Master in Spanish Language and he also has a Master in Team Building and Conflict Management. A national champion sports person and a traveler.

He has more than 25 years of experience across high speed railway, infrastructure, government liaison, hardware, software, sourcing and civil construction projects. Subrat is skilled at directing project and business operations for large set ups; not limiting to analysis, evaluations of technical specifications, contract budgeting, cost estimations and bid submission with international best practices.
With an Indian origin and having lived 14 years in Europe facilitates him a lot in Working out complementing growth strategy, to Brining in Technology to APAC and providing a competitive business options for Europeans.

He has actively participated in infrastructure projects of countries like India, Spain, Belgium, Bangladesh, Sri Lanka, Singapore, Malaysia, Thailand, Indonesia, Taiwan, South Korea, Vietnam, Australia and New Zealand.
He is working for Talgo for last 10 years. Previously he has worked for Ministry of Industry and Commerce of Government of Spain and Multinational private company from Spain and Belgium.