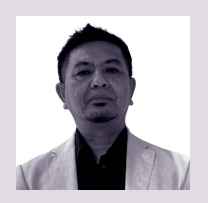 Basanta Naorem
DIRECTOR
Basanta Naorem is an entrepreneur, a sports enthusiast and a supporter of sports who has been an outstanding athlete throughout his school and college days, participating in many fields of sports, including athletics, basketball and football. He has captained the school football team at Delhi Public School, Mathura Road, to various state and national level tournaments. Naorem was also the football captain at Hindu College, Delhi University. After graduating from Delhi University, he started working with the hospitality industry – restaurants, hotels, resorts – in various leadership capacities. He gained experience in managing people and teams for over five years while working in the industry. After his career in the hospitality industry, he started working as a government contractor handling large scale transport and food distribution projects with the Food Corporation of India (FCI) for over a decade. Presently he runs his own business in the Fast Moving Consumer Goods (FMCG) space. He started his brand of FMCG retail outlet – One Roof – which aims to become a one-stop shop for everything a modern consumer needs with a pleasant and friendly shopping experience. Naorem remains a keen supporter of sports and plans to lend his experience in different industries to manage and promote sports in Manipur
---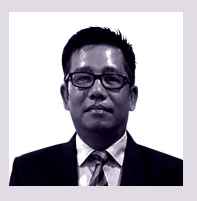 Naorem Shyamkumar Singh
DIRECTOR
Shyamkumar is a former state and national level badminton player. He has participated in several district, state and national level badminton tournaments. After his career as a sportsperson, he began his journey to support and promote sports in his home town, particularly in badminton. He served as the Secretary of the badminton association in his district, facilitating and encouraging young players both boys and girls to take up badminton. He organises badminton coaching and provides mentorship to youngsters from time to time in his hometown by inviting world-class coaches, which has produced many national level badminton players in recent years. In 2018, he was appointed the General Secretary of the Manipur Badminton Association (MBA) and continues to hold the post. The same year he led the Indian squad at the Asian Badminton Championship as one of the team managers in Mandalay, Myanmar. Presently he runs his sports retail and wholesale outlet – Naorem Enterprise – dealing with the Yonex brand. His company (Naorem Enterprise) actively sponsors and support badminton at different local levels in Manipur. Shyamkumar has been instrumental in the development of badminton in Manipur, where the state has produced worldclass players in recent years. He aims to continue his effort in making Manipur the badminton powerhouse of India.
About of the Company
The state anonymously called "The Powerhouse of sports in India", which has produced legendary Olympians like Thoiba Singh, Nilakamal Singh, Kunjarani Devi, Mary Kom, Ngangom Dingko, Mirabai Chanu, Sushila Chanu and many more; Manipur continues to present many world-class athletes in different disciplines of sports including football, badminton, hockey, weightlifting, and boxing. Manipuri E-sports Association is a non-profitable membership-based association for players, teams, organisers, publishers and other participants across the E-sports ecosystem. The association's main objective is to mark a new chapter in the sporting story of Manipur in the field of E-sports by developing a conducive environment and a platform to promote, nurture and support E-sports in the state with emphasis on skill, talent development, governance and administration. Manipuri E-sports Association will provide representation through a level playing field to all stakeholders in E-sports and protect their interests through working with government and national level organisations on policymaking with regards to E-sports including setting industry standards and guidelines.