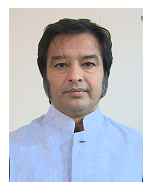 Mahipal Singh
has a credible experience of working with Television media since the onset of Private Broadcasters in 1995. He spanned his professional pursuit on key senior positions with leading Media companies, namely Star TV, Zee Turner, Ten Sports, Neo Sports and Times of India – Television Network. During his professional stint, he was the part of core team that launched KBC (Kaun Banega Crorepati), the program that revolutionized Television industry. He played key role in launching and establishing Star News in 2002 in North India on Star TV platform. He served as Vice President – Neo sports during the time the channel possessed BCCI rights for Indian Cricket Calendar for the year 2007-2010. His contribution continued in reforming Television industry during his tenure as Vice president in Times Now. His professional capabilities and leadership qualities have been recognized and rewarded at several occasions.
After 2 decades, the call of the roots pulled him back to Rajasthan. In the year 2013, Mahipal Singh played a key role in launching 1st India News Rajasthan in association with NDTV World wide. Over the period of 8 years today the channel has gained immense popularity and has an outreach covering the entire expanse of State of Rajasthan. Presently serving as Director of 1st India News Rajasthan, Mahipal Singh, continues to render his professional expertise. 400 plus journalists spread across Rajasthan are tirelessly working to get the latest News update, which has made 1st India News Rajasthan the number One Channel dedicated to the state of Rajasthan.
Apart from Media, Mahipal Singh is active in promoting sports in Rajasthan and serves as Vice President- Hockey –Rajasthan, President – Pali District Olympic Association and as President – RESA (Rajasthani Esports Association).
Committed to optimism, Mahipal Singh is very enthusiastic and is fascinated that each day affirms new possibilities. He has recently enrolled to pursue PHD degree in Feasibility of operating Regional News channel with special refrence to Rajasthan. He has set a paradigm of working towards up scaling the quality of Media in Rajasthan and has designated utmost devotion and contribution to his continuous endeavours.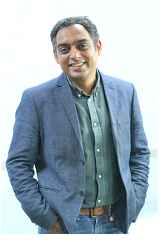 Prof. Nalin Mehta – Secretary-General, Rajasthani Esports Association
Professor Nalin Mehta is Dean, School of Modern Media, UPES; Advisor, Global University Systems and Non-Resident Senior Fellow, ISAS, National University Singapore. He is an award-winning social scientist, journalist and a leading sports historian who has held senior leadership positions in major Indian media companies; international financing institutions like the Global Fund in Geneva, Switzerland; taught and held research fellowships at universities and institutions in Australia (ANU, La Trobe University), Singapore (NUS), Switzerland (International Olympic Museum) and India (IIM Bangalore, Shiv Nadar University).
He was previously Executive Editor, The Times of India-Online. He has also served as Managing Editor, India Today (English TV channel) and Consulting Editor, The Times of India.
Mehta is the author of several best-selling and critically acclaimed books. His books on sports include Dreams of a Billion, Olympics (HarperCollins: 2020), Olympics: The India Story (HarperCollins, 2008, 2012), India and the Olympics (Routledge, 2009) and Sellotape Legacy (HarperCollins, 2010) – co-authored with Boria Majumdar. Mehta's books on the media industry include India on Television (Asian Publishing Award for Best Book on Asian Media, 2009) and Behind a Billion Screens (Longlisted Business Book of the Year, Tata Literature Live, 2015). His edited books include The Changing Face of Cricket: From Imperial to Global Game, co-ed. (Routledge, 2009).
Mehta was also founding Co-Director of the Times Lit Fest Delhi (2015-18) and a founding joint editor of the international peer-reviewed journal South Asian History and Culture (Routledge) as well as the Routledge South Asian History and Culture book series. A DFID-Commonwealth scholar, Mehta has a PhD in Politics from La Trobe University, Melbourne; M.A. International Relations, University of East Anglia, UK, and B.A. Journalism (Honours) from University of Delhi.