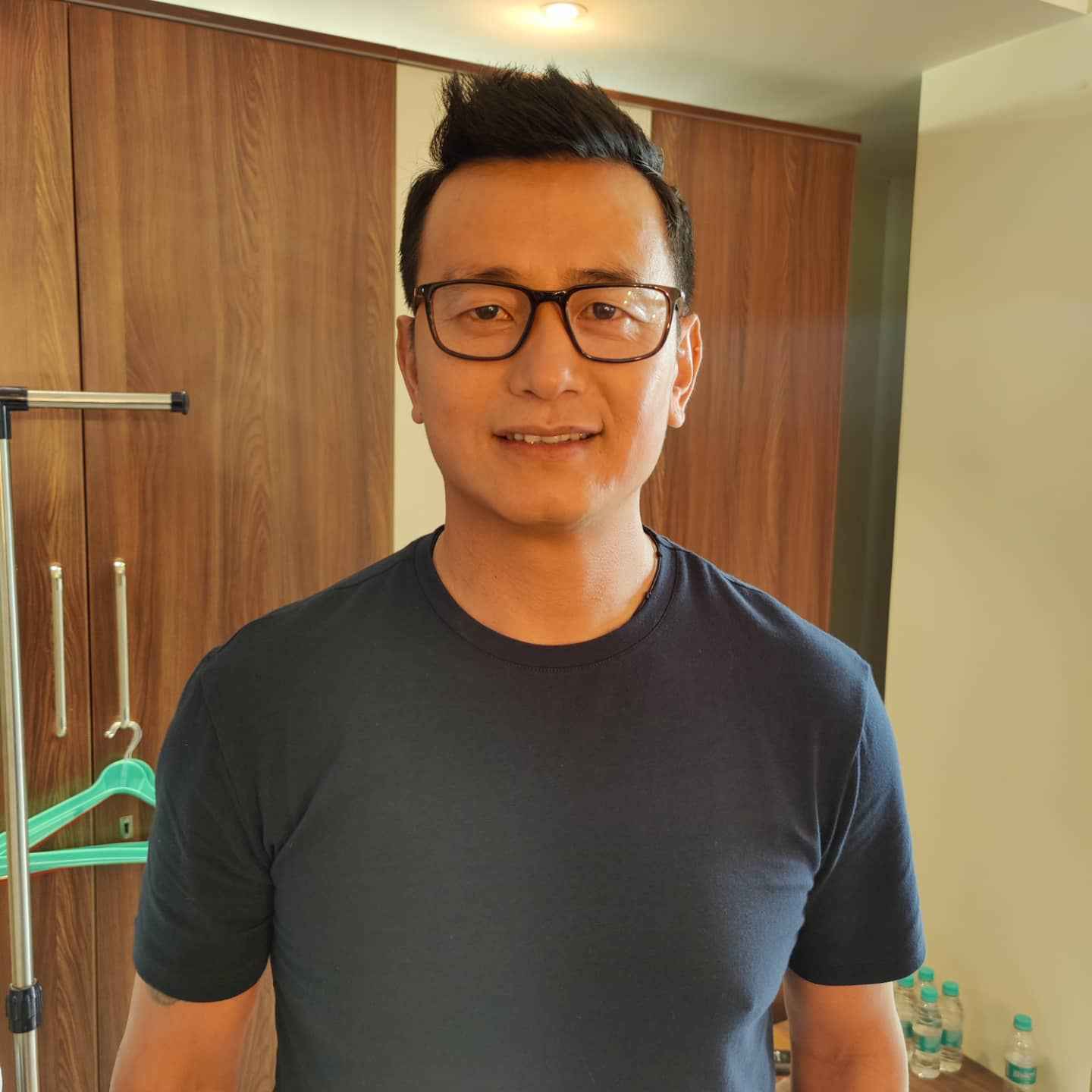 Baichung Bhutia, Teesta Esports Association
(Sikkim Esports Association)
Bhaichung Bhutia, also known as the "Sikkimese Sniper", is a former Indian national footballer and is considered as the epitome of the rise of Indian football. He was born on 15 December 1976 in Tinkitam, Sikkim and played as a striker all his career. Bhutia is known for his powerful shots and his pinpoint accuracy in front of goal.
His hunger for goals and his passion for the game made him the father-figure of Indian football.
Bhaichung has also captained the national side and currently plays the role of manager at the Sikkim state football club.
Bhaichung was not only good at football, but also represented his school at basketball, badminton and athletics. Bhutia has represented the following teams - India, East Bengal, JCT Mills, Bury, Mohun Bagan, Perak FA, Selangor MK Land, and United Sikkim. Bhutia made his international debut on 10 March 1995 against Thailand in the Nehru Cup. He was just 19 years of age. In the same tournament, Bhutia scored a goal against Uzbekistan to become the youngest ever Indian goalscorer at 19 years of age.
Having made his debut for the national team at just 19 years of age, Bhaichung showed some bright signs of helping Indian football rise. He went on to play some superb football for both club and country and would become one of India's best ever players.
Bhutia was made captain of the India team for 2005 SAFF Championship. India won the championship again, with Bangladesh again reaching the finals and losing to India 2-0.
Bhaichung won the 2008 AFC Challenge Cup and was selected as the most valuable player of the tournament with three goals. Bhutia's 100th cap came in 2009, in the Nehru Cup. He was the first player to reach the milestone. He became the Player of the Tournament in spite of missing out on the final. Bhutia has made a total of 104 appearances for the national side and scored 40 goals in all competitions.
Bhaichung Bhutia played most of his club career in West Bengal, switching from Mohun Bagan to East Bengal several times. He also played for other clubs like JCT Mills, United Sikkim, and two other Malaysian clubs.
In 1999, Bhutia became the first ever Indian player to sign a professional contract in Europe when he signed for Manchester-based side Bury, where he would spend 3 seasons. He made 37 appearances for them in the league.
In Malaysia, Bhutia played for Perak FA on loan from Mohun Bagan, and then played for Selangor MK Land. He scored a total of 5 goals in 13 appearances for both sides. In his split career at East Bengal and Mohun Bagan, Bhutia scored 52 goals from 97 games and 25 goals from 56 games respectively.
In 2012, Bhutia signed for United Sikkim. He was made interim manager of the team in the same year, which marked Bhutia's managerial debut. Bhutia has had an illustrious club career that involves a massive 226 league games and a 100 goals from them.
Bhutia announces his retirement from international football in 2011. A farewell match was held for him in January 2012 against Bayern Munich. Bhutia then played his last club match at United Sikkim in 2015, which marked the end of his glorious career. He currently is on a managerial venture at Sikkim and has founded the Bhaichung Bhutia Soccer Schools to help nurture young talent.'
---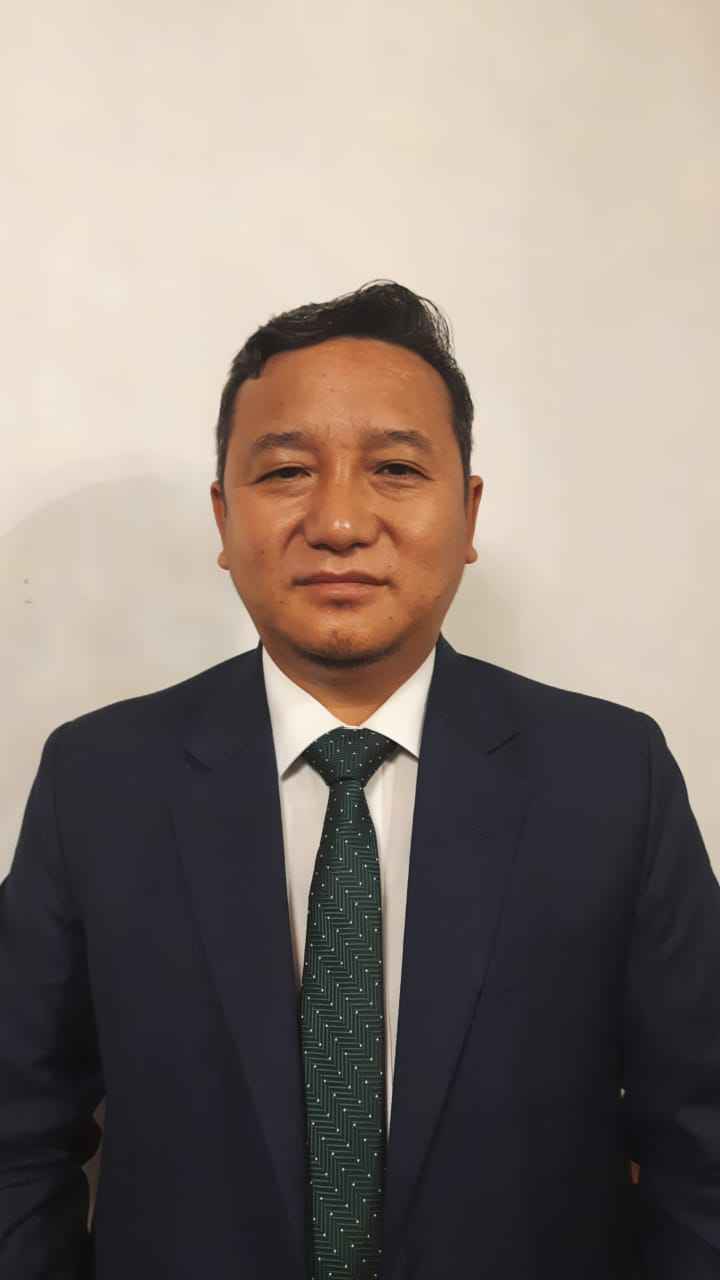 Sherap Lepcha
Sherap Lepcha, hails from Tingvong in Upper Dzongu, North Sikkim. He is the eighth child among 12 siblings, all born to late Tingvong mandal, Mr. Rapzor Lepcha.

He came into the national limelight when only eight years old, representing Sikkim in a national tournament. The remarkable performance of Sherap, Bhaichung Bhutia and two other teammates got noted and they were awarded scholarship to study at Tashi Namgyal Academy where they could further their soccer skills representing the school in tournaments.

By 1989, Sherap was among the 'Best 20 All India Footballers,' and by 1990's he was at the peak of his performances and got signed up by Mohun Bagan, East Bengal and Churchill Brothers.

Having achieved fame quite early in life, Sherap decided on giving back to society from 2002 till 2008. In 2002, He volunteered as coach with the Sikkim Football Association. That same year, Sherap, Bhaichung, and Arjun Rai started the United Sikkim Sporting Club to groom aspiring local talent and have indeed groomed ace players to their credit.

After settling down into family life, Sherap embarked on a career as manager in business enterprises and for more than a decade, he has served at Sikkim's top gaming establishments to the satisfaction and compliments of both his seniors and juniors at the workplace.